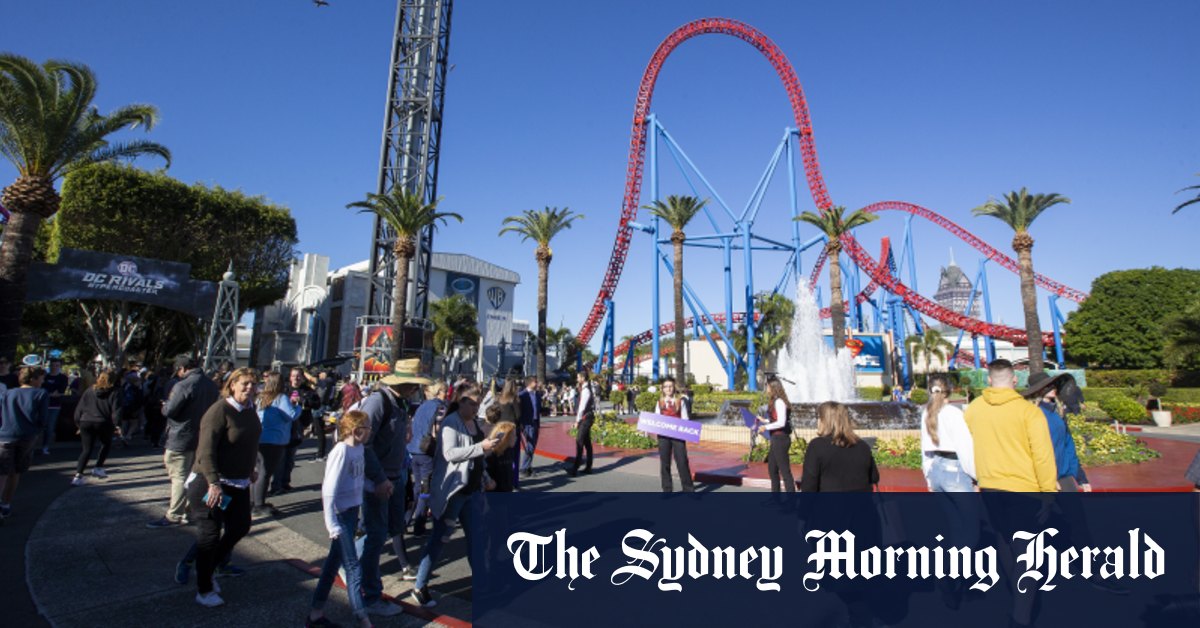 Village Roadshow trapped on COVID-19 roller coaster
The owner of Village Roadshow says its continued viability depends on the Omicron wave not triggering new restrictions on its theaters and theme parks, after suffering another heavy loss due to the COVID-19 pandemic.
VRG Holdco, the entity that owns the historic business, recorded a net loss of $ 35.8 million in the 12 months ended June 30, 2021, according to accounts filed with the business regulator on December 20.
This compares to a loss of $ 117.4 million in fiscal 2020 and a loss of $ 6.6 million in the pre-pandemic 2019 period.
Private equity firm BGH Capital – formed by former Macquarie Capital banker Robin Bishop and former TPG bosses Ben Gray and Simon Harle in 2017 – bought the Village business in December 2020 and deregistered it from the company. 'ASX, in a deal that valued it at $ 586 million.
VRG Holdco's accounts show the financial strains of a business hard hit by COVID, with its directors saying it has been "significantly affected by COVID-19" as the virus has caused its theaters to shut down intermittently and delays in the release dates of major new films.
The village's Gold Coast theme parks – which include Warner Brothers Movie World, Sea World, and Wet'N'Wild – have also been hit by social distancing requirements and the loss of visitors due to border closures.
In 2021, the Gold Coast group's theme parks suffered a loss of $ 4.6 million and its theaters suffered a loss of $ 1.8 million, while its film distribution business made a profit of $ 4.6 million.
Directors of VRG Holdco have said the company will remain in business, but on the assumption that its theme parks and theaters could operate without major disruptions from COVID-19.
The group's cash flow and operating forecast assume that there will be no further government-mandated closures or closures of the group's movie theater and theme park operations, other than those that have occurred. produced and occurring on the date of this report ", indicate the accounts.