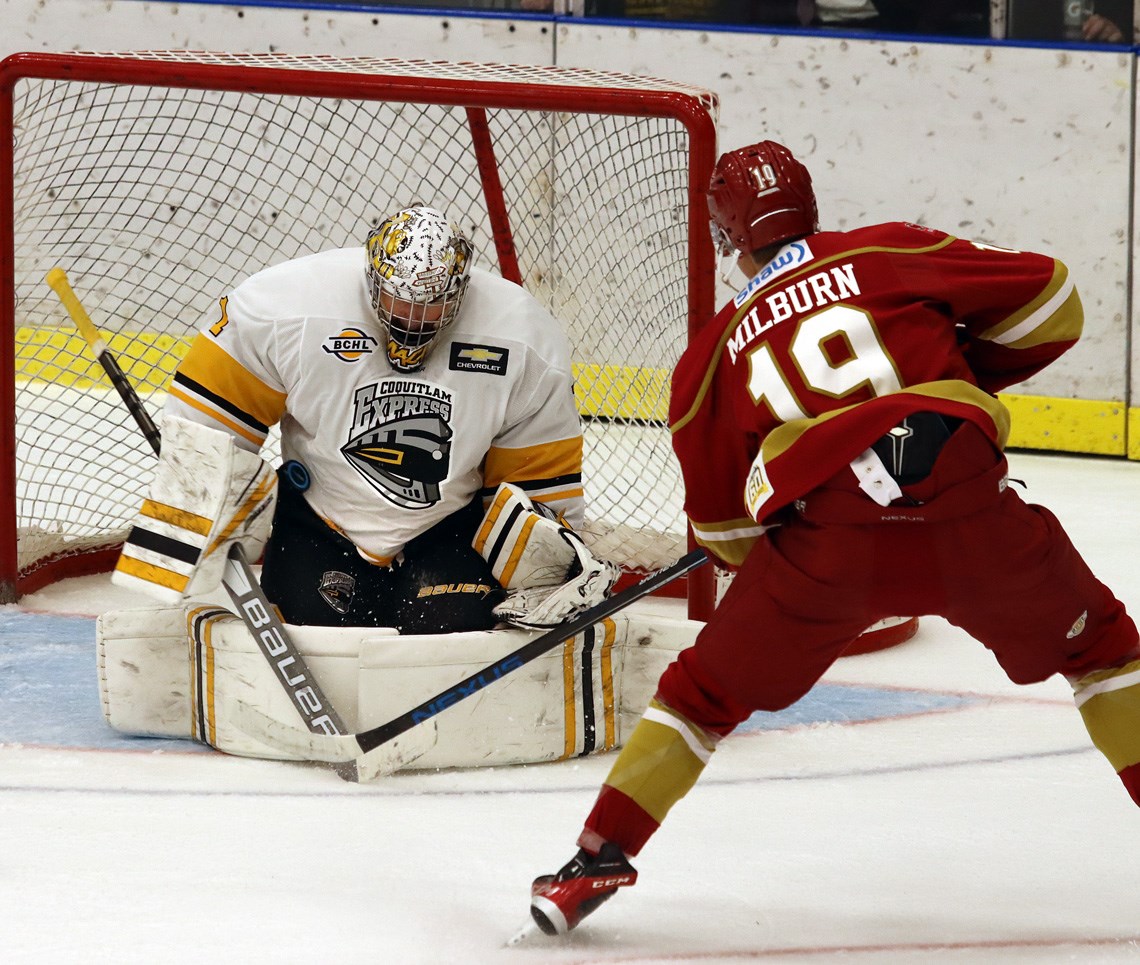 Who won the Coquitlam Express match?
The Coquitlam Express lost 3-2 in overtime to the Nanaimo Clippers in a rare early morning game at the BCHL Annual Showcase in Chilliwack.
The Coquitlam Express dominated the Nanaimo Clippers, 38-21, but a goal from Keighan Gerrie after two minutes of overtime gave the BC Hockey League's top coastal conference team a 3-2 victory this morning (22 October) at the league showcase tournament. in Chilliwack.
After a quick start for the Clippers that allowed Nanaimo's Sean Donaldson to score 44 seconds into the game, the Express took over and tipped the ice in his favor.
Coquitlam had 16 shots on goal, but only one, from Blake Green, escaped Clippers goaltender Cooper Black.
Donaldson's second goal of the game at 5:35 of the second period put Nanaimo back in the lead.
But again, the Express equalized with an unassisted goal from Carter Cochrane, his second of the season.
Neither team scored in a tight third period of control. And while the Clippers only managed five shots, several of them were dangerous scoring opportunities held up by Connor Mackenzie's exceptional work in the Coquitlam net.
An inability to convert power play opportunities may have been what ultimately cost the Express as the team failed to score on any of their five chances with the man advantage, including included a five-and-a-half-minute stretch into the second period in which Nanaimo was evaluated on three consecutive miners.
The Express returns home to host the Powell River Kings on Wednesday (October 27) for its annual Pink in the Rink promotion to raise awareness about breast cancer.
Players will wear special pink jerseys which will then be auctioned off, with funds going to help establish a breast cancer clinic at Eagle Ridge Hospital in Port Moody.
Game time is 7 p.m. at the Poirier Sports and Recreation Complex. Passports for vaccines are required for admission, but for the first time this season, seating will not be limited to 50% after the end of the indoor events cap set by the provincial health authority on Monday ( October 25).
The Express did not reach the limited capacity of the arena last Friday (Oct. 15), as 1,096 people attended the team's home opener against the Chilliwack Chiefs.
It was the biggest crowd for the first home game of the season in 10 years.